Sunday was my oldest son's birthday. His party was on Saturday. We had family and friends together to celebrate. One of the events the "boys" did on Friday was touring the J.M. Davis Museum. This museum is home to 20,000 guns. It is mind-blowing to see the variety of guns that has been collected over the years.
This picture shows (poorly) the old and the new. The long rifle type weapon on bottom is from the 1600's. The smaller boxy weapon is from the last 20 years.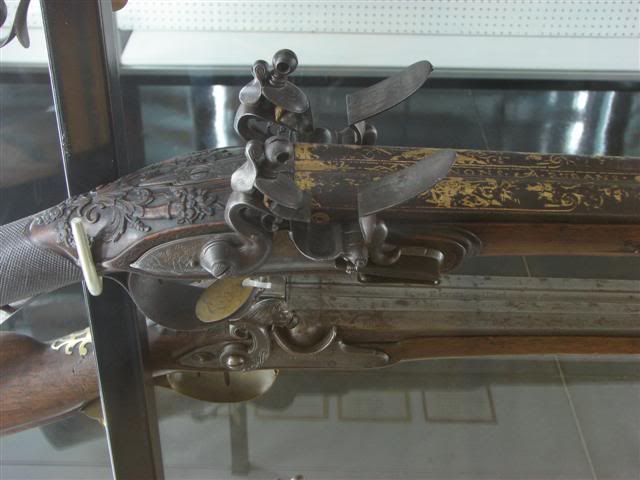 This is an example of the beauty that was crafted into one of the old flintlock rifles from the 19oo's. This happens to be a double barrel version.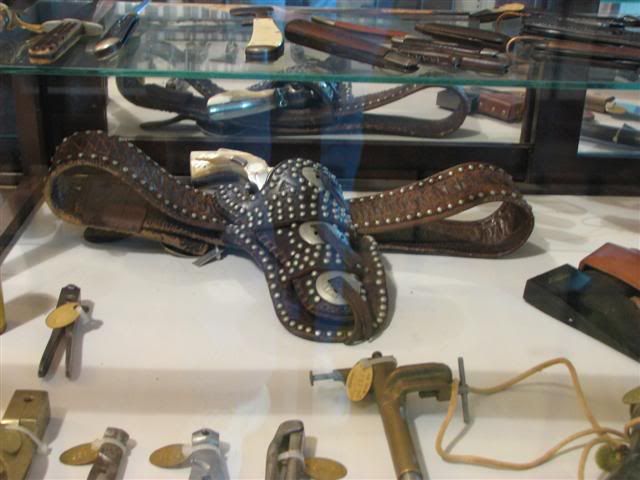 One of my favorites, a customized holster and belt rig.
This is a Buck Rogers pistol from the limited toy gun collection.
And from the strange and bizarre collections:
A hammer gun used to (according to the identification card) kill a cow. The head of the hammer has three barrels and chambers. When the hammer comes down on the cow's head, the rounds discharge.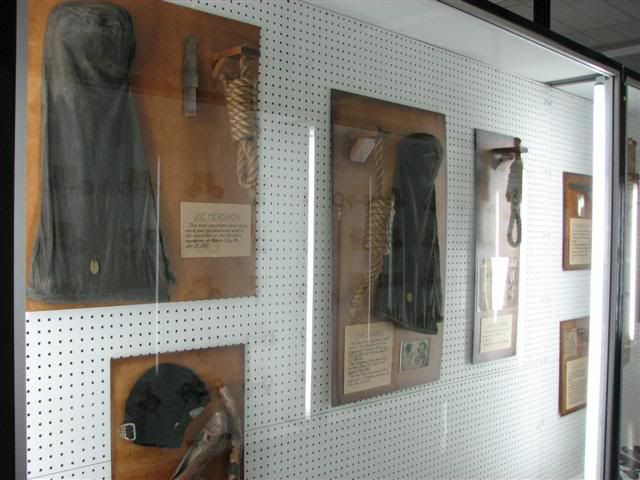 A collection of hangman's nooses from different hangings of convicted criminals.
A horn chair. Yep. Real horns.
This is a fascinating museum looking at the form and craft of weapons over the last 400 years. I didn't get to the pistols on Friday because I got into a conversation with a gentleman over one of the weapons from the World War 2 collection. But it is simply astounding to see the different makes and models of firearms. This collection also includes knives and swords (including samurai style swords - my personal favorite).
I know that some see this as glorifying one of the most popular ways that we kill ourselves. And I will admit that for a country that has no internal armed conflict, America has an extremely high death rate from guns. The facts are evident that we see too much gun violence here.
But the greater truth is that humanity will strive to destroy itself using whatever means it can find readily available. If we don't use guns, we'll use sticks and stones.
I am not against guns. In fact, I love guns. I am a gun owner. And I love to shoot guns. I am for responsible ownership of guns and training to use them with skill. I am not opposed to my boys playing with toy guns. I constantly remind them of the safety that guns require, though. And there is the undeniable fact that guns, for good and for ill, are a part of the American story. That is why the 2nd amendment lives on today.