Lisa is the director of our Mother's Day Out program. This summer's theme was circus. She and the teachers came up with the idea of closing the summer out with a circus. Only in this circus, the kids were doing the acts.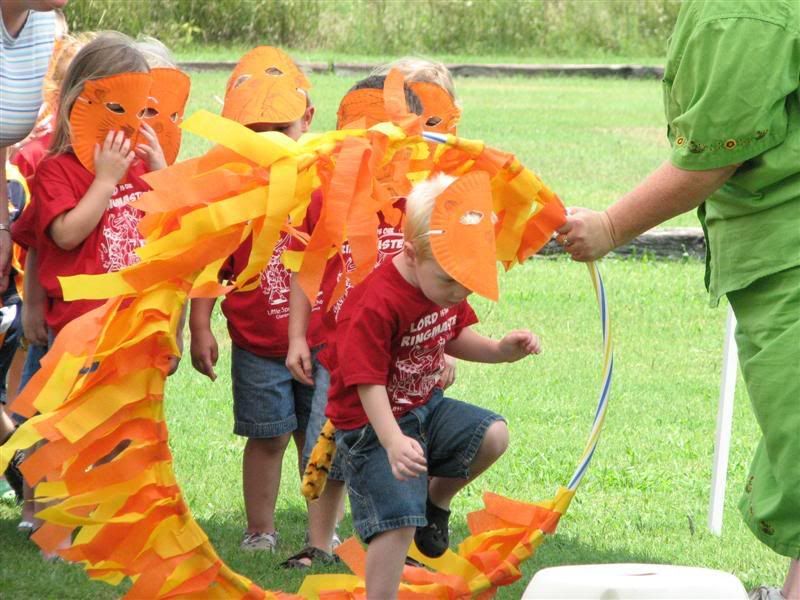 The jumped through hoops of fire
Stood on stools and roared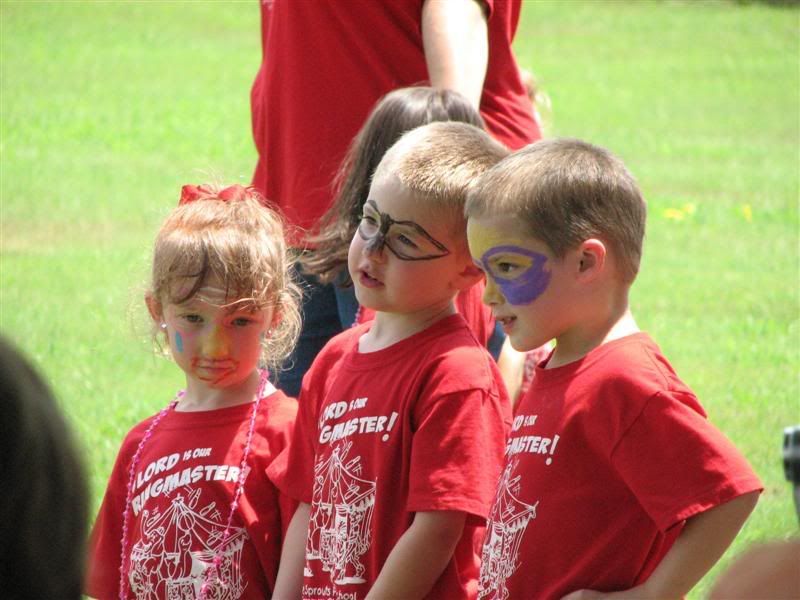 We had clowns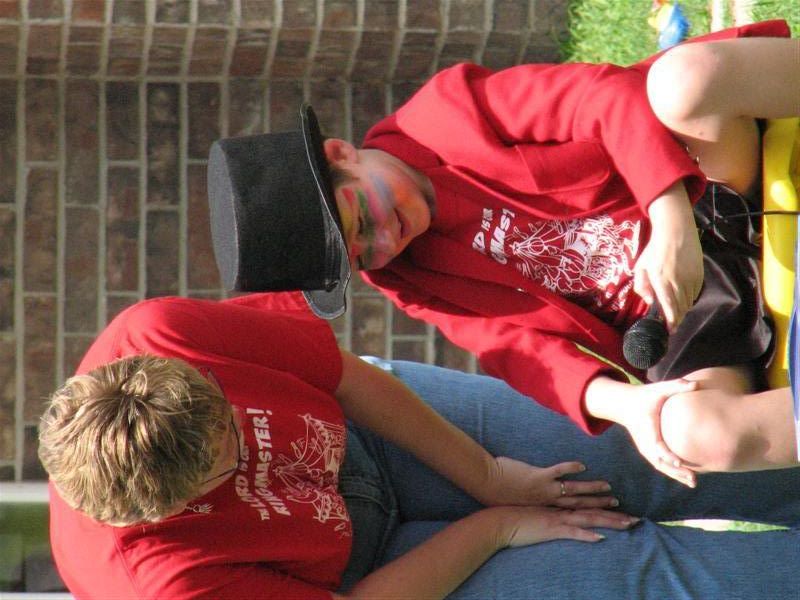 And a Ring Master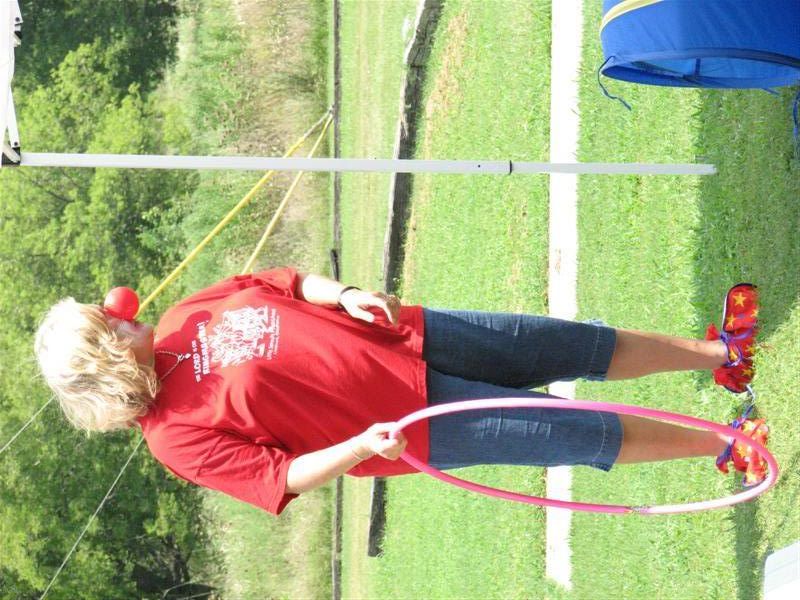 Our skilled and talented teachers did a great job of getting the kids ready
And of course our refined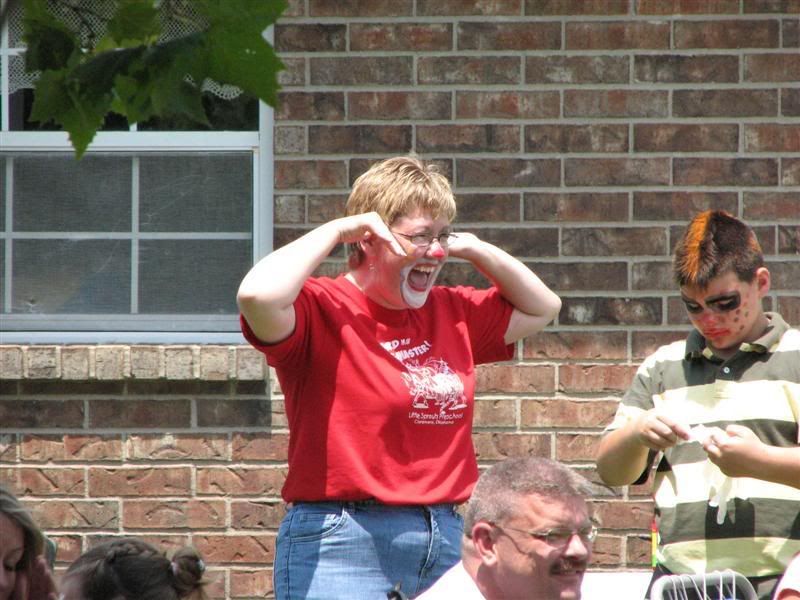 And always dignified director pulled it off.